24 Mar

3 conclusions from the Kyriba Partner Summit

The Kyriba Partner Summit took place in Paris a few days ago and, once again, All CMS participated with the same enthusiasm as the first time.

Every year, Kyriba gathers its main European partners to share with them the annual action plan, market and product news and the lines of execution to make Kyriba the treasury and payment automation processes platform of choice for businesses.
All CMS received the award for the most experienced partner
This year, Kyriba surprised us with the award for the most experienced partner. For more than 11 years, All CMS has chosen Kyriba's solution for its customers, helping CFOs to transform and digitise their business to improve and control their company's liquidity.
If the more than 60 clients who have chosen All CMS have anything in common, it is their international component and the high complexity of the implementation process, either because of the number of banks to be integrated or the difficulty of integrating all financial processes on the platform.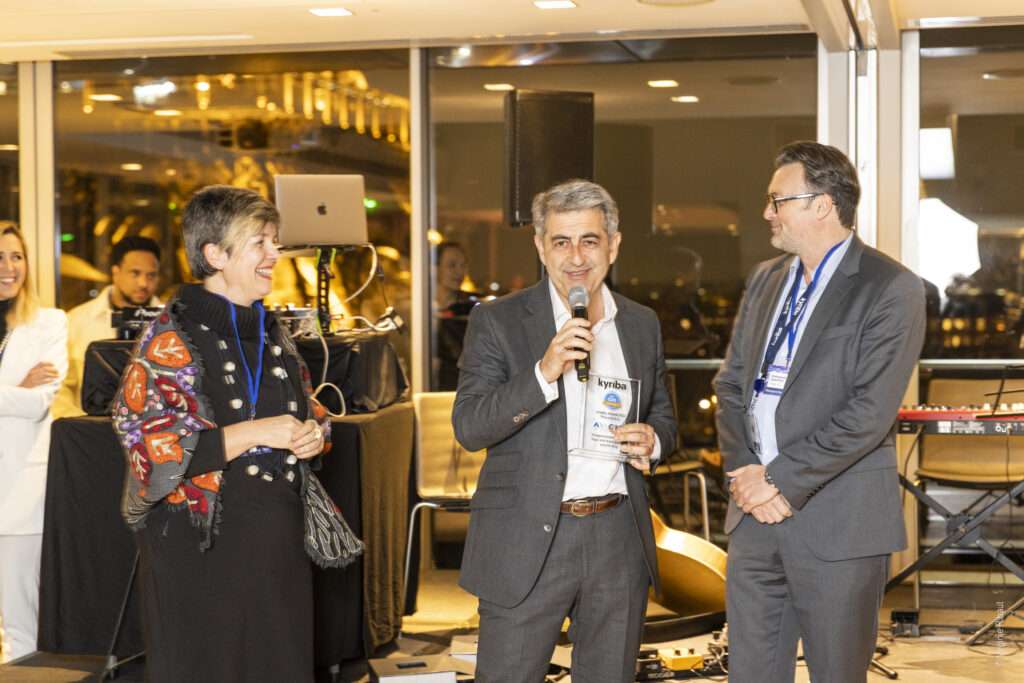 Winning this award is a source of pride for All CMS employees and consultants, who hold every certifications offered by the Kyriba Academy as the best guarantee for improving the cash management processes in their automation processes. Kyriba Academy as the best guarantee for improving the cash management in their automation processes.
Success story: International treasury automation
During the event, we also presented the success story of SEUR, a leading express transport services company in Spain, which has chosen to implement the Kyriba solution. Our customer was able to achieve its main objectives:

Address the digitisation of its treasury department with the right technology, reducing the number of manual tasks and therefore minimising human error.
Secure the processing of its payments to prevent any risk of fraud.
Kyriba's news and lines of action
Finally, Kyriba presented the main lines of action for this turbulent 2023, which began with hyperinflation and limited corporate financing and continues with the bailout of Silicon Valley Bank and the stock market losses resulting from the collapse of Credit Suisse and its purchase by USB.
Kyriba has defined 4 key lines for 2023:
Grow the business profitably through verticals and the partners network.
Customer focus through innovation for a better user experience.
Operational excellence with a global focus on both customer management and applied improvements and efficiencies.
Partner positioning with better training and more certifications.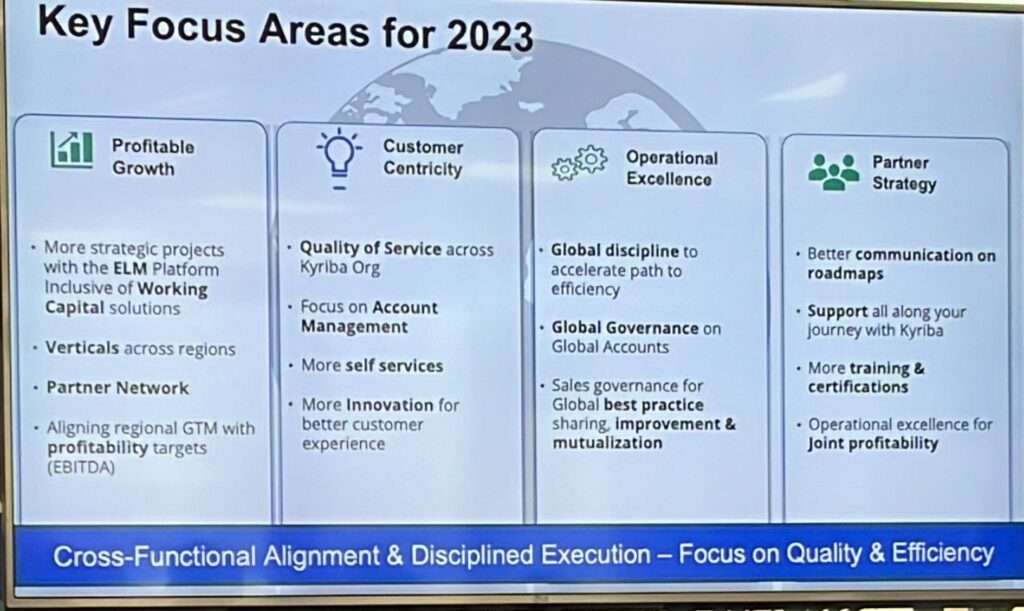 Looking to implement a treasury automation system?